Twilight font available via deviantART from
~runswithvamps
. The logo brush was from deviantART but it has been removed due to a dispute over ownership. I was unwillingly dragged into the whole thing.
Comments are always appreciated x
Finished reading the book a couple of days ago and had an idea for a wallpaper - this is how it turned out. First time I've made anything Twilight related. Can't wait until it comes out on DVD.
Current Mood:

cynical

Current Music:

Nickel Creek - Nickel Creek


I hope you enjoy what I've made anyway, and I'd love to know what you think x

(I should probably add here that all promotional material, including the logo, slogan and character images, are not mine. Copyright belongs to the respective owners.)

Because seaQuest isn't made anymore it means there's no lovely promotional materials available that current shows have - wallpapers, posters etc. So, with that in mind I've made a set of wallpapers that are meant to look like ones that may have been made to promote the series. Unfortunately what I've been able to do is limited by the graphics I could find, and that means there isn't one for O'Neill or Ortiz. The pictures just aren't good enough - sorry! And the picture of Lucas isn't great either - I know, sorry again but it's really difficult to find good images.
Current Mood:

cheerful

Current Music:

One Cell In The Sea - A Fine Frenzy
Title:
Go Your Own Way
Fandom:
seaQuest
Characters/Pairing:
Season Two Guys.
Rating:
U
Summary:
"Lucas looked around him, horrified, as he realised exactly what it was they were up to."
Author's Notes:
A private challenge for
modestroad
. We got talking about Guitar Hero one night and this is what happened.
(
Challenge #4
Collapse
)
Current Mood:

calm

Current Music:

Fleetwood Mac - Best Of
Like it says on the tin.
Don't know about anyone else, but I preferred season two's sea facts to the ditty's Bob Ballard used to give in season one. It was nice to see the cast in a different context.
Anyone have a favourite? Mine was definitely the one Michael and Peter did with the walrus.
As always, please don't steal without commenting and it's always polite to give credit x

(
9 Sea Fact Icons
Collapse
)
Current Mood:

nostalgic

Current Music:

Marie Digby - Unfold
This is a batch I've had lying around for a while.
Hope everyone's new year has got off to a good start. I'm busy preparing to sit my driving test soon and looking out for jobs. Unfortunately there's not a lot going at the moment for someone who's just starting out. But nevermind, pay day today - woot!!!
As always, please don't steal without commenting and giving credit x

(
9 seaQuest Icons
Collapse
)
Current Mood:

blah

Current Music:

Don't Take Your Love Away - Jon Crosby
Title: Keep Moving Forward
Fandom: seaQuest
Characters/Pairing: Season one cast plus a couple of OC's, Miguel Ortiz / OC
Rating: PG
Summary: The seaQuest accomodates two scientists for a five-month research project, who cause more upheaval than expected; particularly for one member of the crew.
Author's Notes: This is a long fic, so I've only posted the first chapter; the rest is available on fanfiction.net and you can get to it by clicking on the image below. Comments are welcome and appreciated both here and at fanfiction, but if you have a criticism please make it constructive. Writers gain nothing from nasty feedback except a loss in self-confidence.
seaQuest concept and characters are the intellectual property of Amblin Entertainment and Universal Pictures.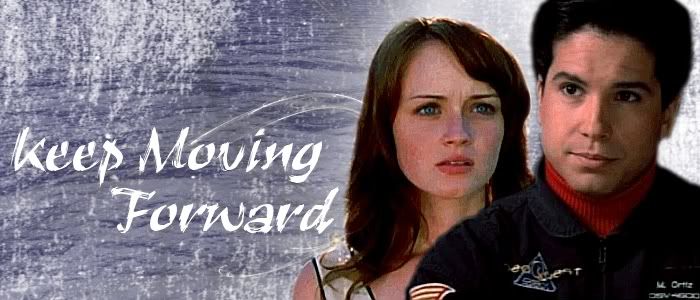 (
Chapter One
Collapse
)
Current Mood:

cheerful

Current Music:

Leave Out All The Rest - Linkin Park
Been watching Merlin for the last three months or so on the BBC and have really enjoyed it actually. I was a bit lost tonight without it being on. Really glad that it's been commissioned for a second series.
I've finally got around to making a few icons for it. Please don't steal without commenting and giving credit x
(
9 Merlin Icons
Collapse
)
Yup! Only four more little doors left to peel open on the advent calendar. I'm off into work tomorrow to prepare for the sale. It sucks to work a weekend but I'd rather do that than work until 9pm on Christmas Eve! I've made a CD of christmas tunes to take in with me tomorrow, so hopefully that'll lighten the mood a little.
Current Mood:

happy

Current Music:

Britannia High Soundtrack
Title:
Dolphin Dreams
Fandom:
seaQuest
Characters/Pairing:
Miguel Ortiz / Tim O'Neill (No slash!)
Rating:
U
Summary:
"For seven days now he'd been plagued by the thought that he was going nuts."
Author's Notes:
Another private challenge - the prompt was 'Dreams' and this instantly came to mind. Set during the first season episode 'Hide & Seek'.
(
Challenge #3
Collapse
)
Current Mood:

sleepy

Current Music:

Twilight Score - Carter Burwell
Got my room decorated this weekend. I can't believe how fast Christmas has crept up this year. It seems there have been so many other things to concentrate on that it's managed to sneak in unnoticed - and now it's just over a week away!
Here's a bunch of random icons that don't really fit into any particular category. Comment and credit please x
(
Misc Icon Post
Collapse
)
When I said it's all downhill from here, I didn't mean literally! The other day the paths were so completely frozen over that I went flat on my backside walking home - and I've got long legs, so that's a long way to fall! It was not funny...ok maybe a little.
Current Mood:

excited

Current Music:

All These Things That I've Done - The Killers
Tomorrow is the first day of advent, and normally that would mean lots of excitement - getting the advent calendar out, opening the first door etc, but because I work in retail it means the start of the countdown to the Christmas sale. So I'm making the most of my free time by, well writing and making icons of course. Still got to make the advent calendar, but it'll get there.
Current Mood:

thoughtful

Current Music:

Closer - Kings of Leon